]]]]]]>]]]]>]]>
Courtesy of Portia Archer
Sports Illustrated and Empower Onyx are putting the spotlight on the diverse journeys of Black women across sports—from the veteran athletes, to up-and-coming stars, coaches, executives and more—in the series, Elle-evate: 100 Influential Black Women in Sports.
Portia Archer was asked to fill the newly created position of chief operating officer of the NBA's G League organization because she was in the right place at the right time. Archer had gone through life thinking that if she worked hard, she could achieve her dreams, but after sitting on a panel at Columbia University, where she went to business school, she got a sense of how networking can land you in some pretty amazing places. So when the question: What do you want to do next in your career? led Archer to be the first in a role of its kind, she was open and prepared to embrace a position that allows her to lead and grow one of the most crucial components of the NBA.
"The G League has never had a chief operating officer," Archer says. "This role is new. So, I am the first COO, the first woman and the first Black woman."
This new title is what Archer proudly refers to as a "disruptor role," which also falls in line with her previous positions. Her work directing consumer businesses was all about disintermediation, too, she says.
"So, disruption is what I did. That was part of my calling card," Archer says.
She adds that the pandemic "supersized" her expertise by building muscles around adapting, flexibility and pivoting or dealing with change.
"It's one of our superpowers, and it was brought on by the worst of circumstances," Archer says, adding that as an organization the G League is now better equipped to deal with, manage and come out successful on the other end of massive disruption and change.
Changing the lives of players, coaches and officials is one of the things that Archer looks forward to in her role at the G League. She says she understands how to make a business run well and efficiently, knows how to serve customers and stakeholders, and empowers people around the league.
"The G League is an organization of opportunity, and it really is all about creating a place and a platform for young men," Archer says."I ascend to help them achieve their dreams and goals of making it to the NBA. … That also extends to coaches and officials, some of whom look like me, some of whom don't. And there are a number of women in the officiating ranks who have had opportunities to ascend, and to pursue their careers. That part of my role is something that I'm very proud of and that I think my past experiences in odd ways have kind of prepared me to step into this leadership position."
The Chicago native doesn't think it is completely unintentional that she has ended up here. She knows that there is a meeting point between opportunity and preparedness, and she's taken time throughout her career and academic journey to enable herself to serve in this role.
Archer recognizes that her alma mater, the University of Chicago, taught her how to learn effectively, think critically, ask challenging questions and really understand, in her case, how economics and public policy can shape and change lives. Columbia Business School then taught her what to prioritize in terms of business: how to help businesses excel and how to lead a business effectively and efficiently toward success.
She also processed early on that relationship-building was very important to her professional growth and success. She didn't know it then, but a significant chance meeting was coming that would ultimately solidify her new position at the G League.
The panel Archer ended up on at Columbia introduced her to Melissa Rosenthal Brenner, executive vice president of digital media for the NBA.
"I must have said some really fantastic things because afterwards, she asked, What do you want to do next in your career?" Archer says.
This conversation came at a perfect time when Archer was trying to figure out how to marry her career with her personal interest in sports. It led Brenner to mention that she thought Archer would be a great fit for a new opportunity at the NBA, which was none other than the newly created COO position.
"I just thought, I'll keep my head down, work really hard, nobody's going to outwork me and then I'll get to the outcomes that I want," says Archer, who is also a member of the board of trustees of the Women's Sports Foundation. "I think learning that building this amorphous network was valuable because it helps you to leverage that hard work that you do. It gives you the leverage to go higher and amplify it."
Archer, who is now an adjunct professor in the Columbia University Sports Management Program, also worked in technology consulting, in which she helped companies implement software and tools to enable and change their businesses. She eventually left that role and started her own coffee bar, Mo Java, on the south side of Chicago in Hyde Park. There, again, she was learning how to think about the products that they were offering and how to make sure their customers were well-served.
"In some cases, we changed our lives by creating wealth and establishing this business," Archer says. "But we also offered jobs and changed the profiles and opportunities of people in our community."
Archer also spent some of her career at the BBC in London, HBO, Time Warner and NBC Sports Group.
"All of these professional roles have prepared me to serve in this position where my purview is really broad, and it covers so many different areas and aspects of our league," Archer says.
Somewhere between 53% and 60% of players on NBA rosters come from the NBA's G League. The organization's mission and vision is to be the destination for delivering the next generation of NBA talent and stars.
Archer explains the G League is an organization of opportunity across a number of different stakeholders: from players to coaches to officials and front office executives, it's a place to train and develop talent.
To keep this mission flourishing, the league launched the G League Ignite, a team that serves young men who are ineligible for the NBA draft because of age. This program will help ensure that the organization continues to deliver on their vision and develop these younger men—who are equally talented basketball players, she says, comparing them to Venus and Serena Williams when they were just starting out.
Athletes, when their talent allows, can start their professional careers as teenagers. G League Ignite enables these elite young men who have a drive and an interest in a professional career to start early. They have a place where they can train, prepare and develop, learning from NBA veterans and coaches as well as current NBA players who cannot only teach them the game on the court, but can also help teach them what it means to be a professional off the court. What's more, these young players are offered academic scholarships through the program as well, so they don't have to forgo their education.
These young athletes are empowered to get an education alongside training and preparing for the NBA draft. They are paid a salary and offered training on managing their new income and wealth. They also learn about ideas and opportunities that they might want to pursue after their athletic career ends.
"I'm proud of what we have created and developed, such a rich program for young men," says Archer, who adds that this effort is supported by NBA legend and G League president Shareef Abdur-Rahim. "Two young men were drafted last year. One was drafted No. 2 in the NBA draft, and one was drafted No. 7. That's never happened before in the history of the G League."
Normally, the league develops players and they come in later on to fill one of the 450 roster spots. They usually don't come through the draft right to the NBA, but with Archer at the helm, the G League has an opportunity to provide that direct pathway and work toward its goal of creating opportunities for many more players to come.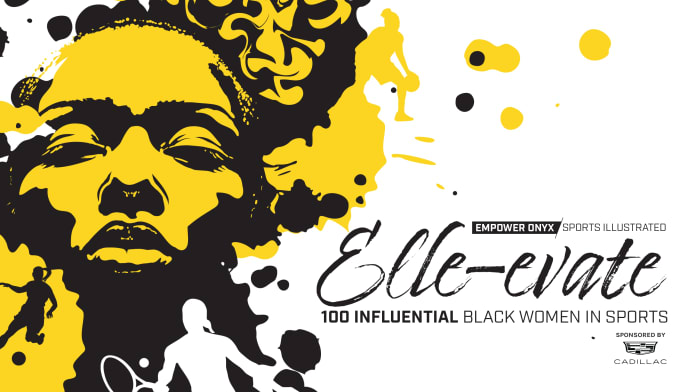 Bryna Jean-Marie is a contributor for Empower Onyx, a diverse multi-channel platform celebrating the stories and transformative power of sports for Black women and girls.